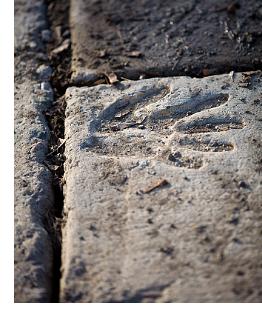 My utmost and heartfelt thanks to the following individuals. Without their generosity of time and heart this project would never have existed.
Larry and Jenie Hill
Mike, Patti and Tricia Noble
Helen McMillan Zak
Dr. Brad Black
Tanis Hernandez
My sincerest gratitude to the following folks and organizations: CARD Clinic, Coby, Sophia and Addison Spencer; Father Jozef Perehubka; Joe Durso Fund; Judy McMillan Shelmerdine; Kootenai Aviation, Inc.; Laurie Mari; Leroy Thom; Lincoln County Public Library; Michigan State University Abrams Planetarium; Mike Cirian and the EPA Libby Asbestos Superfund Site; Missoula Wal-mart Supercenter; Montana Historical Society, Helena; Professor David Moore; Professor Dennis Swibold; Professor Keith Graham; St. John's Lutheran Hospital; St. Joseph's Catholic Church; The Heritage Museum, Libby, Montana; The Sandman Motel in Libby; The Western News; University of Montana Journalism School.
Thank you also to the friendly folks around Libby who, when I was walking around town with all sorts of weird photo, video and sound gear, smiled at me and struck up conversations instead of looking at me strangely.
Photos generously provided by the following individuals and institutions:
Personal Photos:

Larry and Jenie Hill, Helen McMillan Zak, Tom and Jan Paulsen

Montana Historical Society

, Helena:

Grace employee holding ore, conveyor belt going across the Kootenai River in Libby, train cars being loaded with ore, buildings located at the mine

The

Heritage Museum

, Libby, Montana

:

Color aerial photo looking towards Libby from the mine

EPA Libby Asbestos Superfund Site:

Three cleanup photos inside Libby homes, vermiculite among pine needles and pine cones, vermiculite in hands, vermiculite with paper clip

Dr. Brad Black:

Ballpark, children playing in piles, lung cancer, shipments from Libby graph, graph of Grace workers with disease, vermiculite rock, labeled Zonolite Company black and white aerial view of mine

Michigan State University

Abrams Planetarium

, photographed by John French:

Solar eclipse
And last, but definitely not least, thank you to my family and all my friends who have been invaluable in their support, their words of encouragement, their gentle reminders to not take myself too seriously, their "Power-Through-Your-Thesis" homemade protein bars, their camerederie throughout long hours in the journalism school's computer labs, and their faith in this project.
Thank you.